ARESA 1800 CPV FIGHTER Delivered to Nigeria
February 18th 2013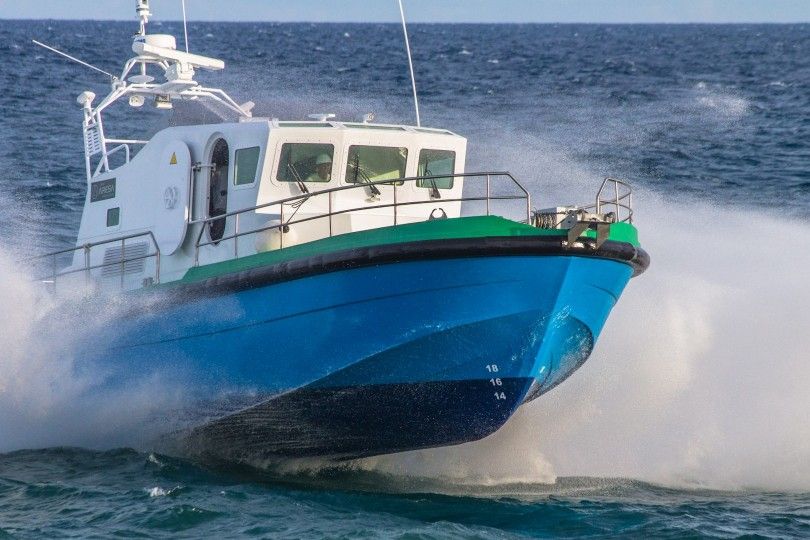 GRUP ARESA INTERNACIONAL has delivered 2 PATROL model "Aresa 1800 CPV Fighter " vessels to a Nigerian (Africa) SOE (State-Owned Enterprise)
With an overall length of 17.30 meters, this multi-mission vessel is suitable for border patrol missions interception , coastal patrol, counter terrorism, anti piracy, fire fighting and private security.
This model is listed as a defence and surveillance vessel. The entire structure is reinforced with the latest technology, high performance and lightweight materials, protecting the crew from external attacks without loss of speed or detriment to acceleration performance.

This version of the Aresa 1800 CPV Fighter, has two 1000 HP inboard engines with a total power of 2000 HP that enables it to reach a top speed of 40 knots.
It also has a long range of 500 nautical miles at a cruising speed of 25 knots.