New marine service vessel under construction in Aresa Shipyard main facilities
AresaShipyard is building a new model of the ARESA 3000 S Marine Service Vessel
April 23rd 2015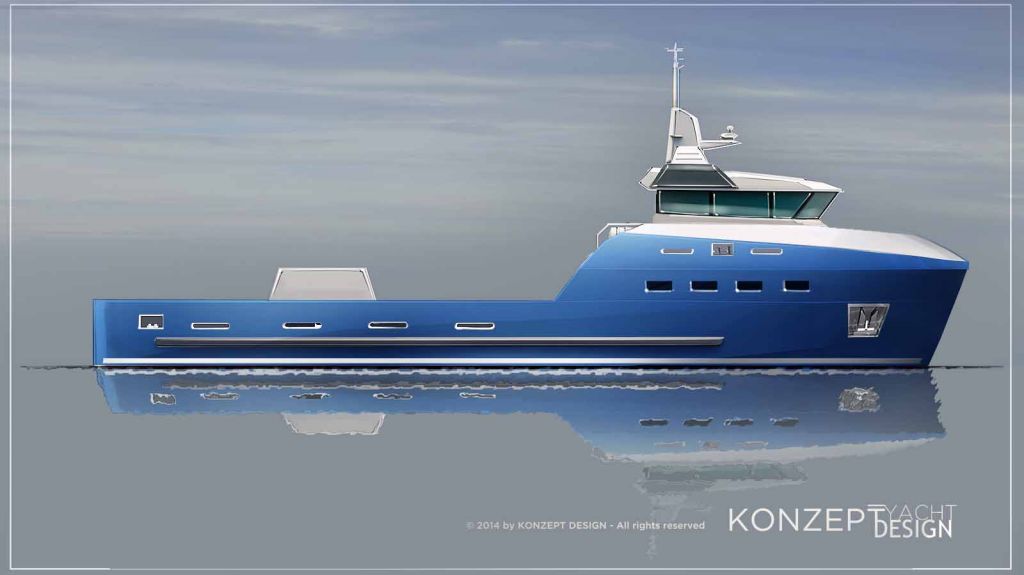 Aresa Shipyard is building a new 30 meters marines sevices vessel for an African customer .
The vessel model ARESA 3000 MS will be used intially on fishing industry but it can be used in diferent marine services as PSV and marine support operations .
The ARESA 3000 MS will be build under Bureau Veritas classfication and Offshore hull forms will be used to build this new unit which will increase the capabilities of this vessel in offshore marine areas .

The vessel will be equipped with last technology on electronic fishing equippment as well will be equipped with a freezing tunel with a capacity of 10 Tn / 10 h which is really inusual in a 30 meters vessel lenght .
The ARESA 3000 MS will be delivered on september 2015 on the main facilities of Aresa Shipyard in Barcelona .
With this new contract Aresa Shipyard continious to increase his presence in African continent which is one of the main markets of the group .
A second unit of 40 meters model ARESA 4000 MS is ready to be signed after the delivery of this new unit on september 2015 .

www.gruparesaint.com