Aresa Shipyard build a new hospital and rescue vessel for Africa
A NEW UNIT FOR THE NIGERIAN MARITIME ADMINISTRATION - NIMASA .
April 17th 2015
Aresa Shipyard signed on January 2015 a contract to build a Hospital vessel for an African Govermenent , with an option to build a second unit for the same customer after the delivery of the first one .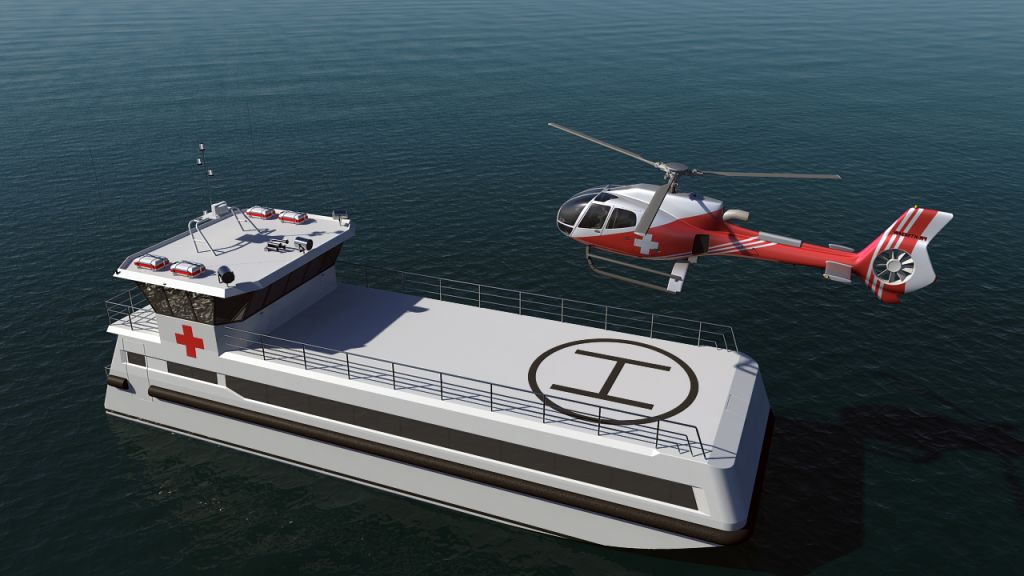 This new unit of 23 meters lenght will be used as medical and emergency vessel , it will be used initially to realize medical action on rural inland water areas , but it will be used as well has emergency vessel in case of accidents or other emergencies on the sea .
The new model ARESA 2300 HRB will be fully equipped with medical devices and 2 operating room .
The african maritima administration who order this new unit will received from Aresa Shipyard as well diferent support services , as full trainning program , long term spare parts contract and full technical assitant on the destination country .
With this new contract Aresa Shipyard reinforce even more is presence in African continent . Actually Aresa Shipyard have service and maintenance companies in Nigeria , Angola and Cameroon .