African Conference to Counter Maritime Insecurity
July 5th 2013
The waters around West Africa are considered some of the most insecure in the world and piracy incidents in this area have overtaken ones occurring off Somalia, which cost the world economy between $740 million and $950 million last year, according to a study published in June 2013 by the Internacional Maritime Bureau, Oceans Beyond Piracy and Maritime Piracy Humanitarian Response Program. To bring resolution to the matter, the Nigerian Navy in partnership with Defence IQ and the platinum sponsor of Grup Aresa Internacional is organizing Offshore Patrol Vessel African Conference (OPV Africa) taking place from 27 to 29 August 2013 in Lagos, Nigeria.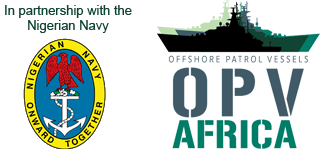 The major themes that will be discussed are: Anti-piracy operations, Cost-effective OPV and naval systems acquisition, Multi-lateral and innovative protection of offshore oil assets, Technology transfer and development of domestic ship building capabilities, and International best practice in OPV operations. On 29 August will take place the Focus Day on Oil and Gas Maritime Security.
This international event will gather the foremost global experts in maritime security and naval matters,
Senior Naval Chiefs from Ghana, South Africa, Djibouti and Tanzania amongst many other Africa nations. Also, almirals and maritime industry key players will display groundbreaking technologies to assist the continent in dealing with maritime security threats.
Grup Aresa Internacional in Africa
Born in 1961 and with more than 20 years of international experience, Grup Aresa Internacional sells 90% of its production to more than 25 countries worldwide and specializes in the implementation of government projects. In Africa, the group has an important presence with service centers in Algeria, Angola, Cameroon and Nigeria, which provide comprehensive services: training and life cycle support of vessels.